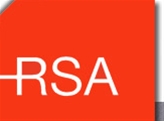 The Road Safety Authority (RSA) which was established on 1 September 2006, is the lead Agency in Ireland tasked with improving safety on Irish roads. The primary objective of the RSA is to bring Ireland's road safety record into line with "best practice" countries throughout Europe.
The achievement of this objective involves active cooperation with many stakeholders working in the area of road safety, including the Gardai, the education sector, health sector, local authorities, the National Roads Authority, the media and the general public.
In 2005 396 died on Irish roads, in 2006 365 died and the trend in 2007 is showing a reduction of 30 deaths compared to the equivalent period last year. While this is a welcome improvement a 30% reduction is needed to bring Ireland in line with the best in Europe.
The blueprint for the achievement of the RSA's objective is the Road Safety Strategy 2007-2012 published in October 2007. The Strategy has no fewer than 126 actions to be achieved over its lifetime. In devising the Strategy the RSA consulted widely with stakeholders to ensure that the targets set out were achievable. A feature of the Strategy is that delivery on actions will be continually reviewed to ensure that desired outcomes are achieved. A copy of the Road Safety Strategy can be accessed by visiting our website at www.rsa.ie
The RSA is structured internally along the lines of four Directorates whose functional responsibilities are described below:
1. Road Safety, Education and Research
This Directorate is responsible for:
The strategic development of road safety in Ireland (The Road Safety Strategy 2007 – 2012)
Promoting and educating the Irish public and relevant stakeholders on road safety initiatives through various advertising campaigns, publications, sponsorship, PR activity, exhibitions and road shows.
Developing and delivering educational programmes to a variety of organisations including schools, youth groups, voluntary and community groups.
Conducting in-depth research to better understand driving habits and motivations in order to develop programmes aimed at reducing the number of fatalities and injuries on Irish roads.
2. Driver Testing and Licensing
This Directorate has responsibility for:
Regulation of driving instruction in Ireland.
Policy matters in relation to driver licensing and testing, Driver Theory Test and monitoring the performance of the Driver Theory Testing Service.
Liaising with the EC Commission in relation to the implementation of harmonised driving test standards and driver licensing arrangements agreed on by the member states.
Promoting the development of the National Vehicle Driver File (NVDF) in the local licensing authorities.
Dealing with specific driver licensing queries from the local licensing authorities, public representatives and the general public and queries on driver theory testing.
Acting as a contact point for foreign licensing authorities, checking and repatriation of exchanged licences.
Compiling statistical data on driving licences issued by the Licensing Authorities.
3. Standards and Enforcement
This Directorate has responsibility for:
Developing Irish law on vehicle safety standards for all motor vehicles on Irish roads.
Promoting safer use of Irish roads through the development of standards for the construction and use of motor vehicles and the development and implementation of schemes of roadworthiness testing.
Enforcing National and EU legislation on tachographs, drivers' hours, working time directive and licensing of road haulage and passenger operat